And Words Are All I Have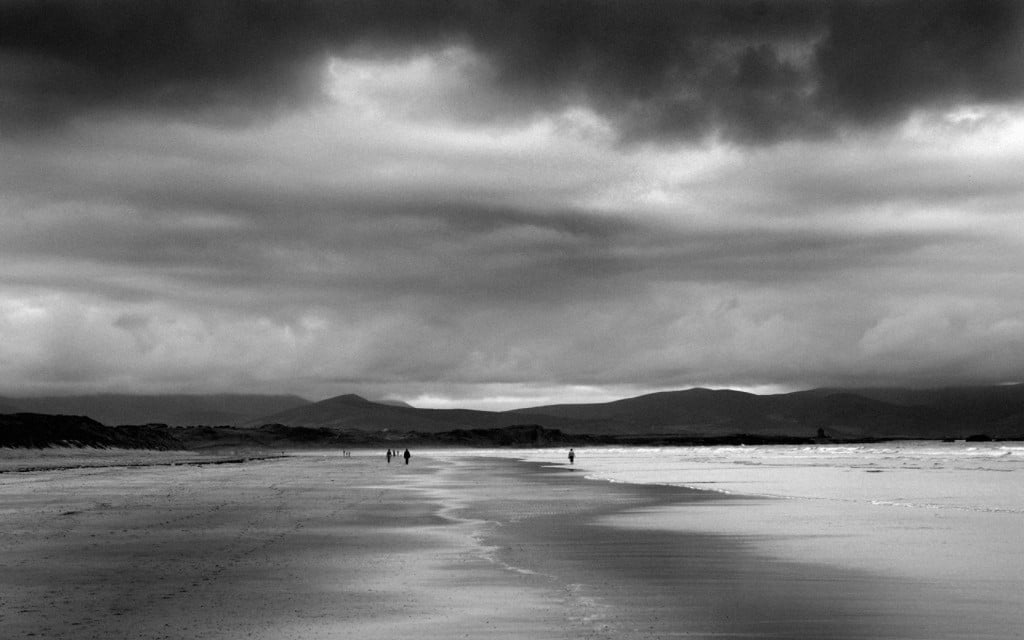 Birdbrained, Rose Ann Bradley, Come to the Edge.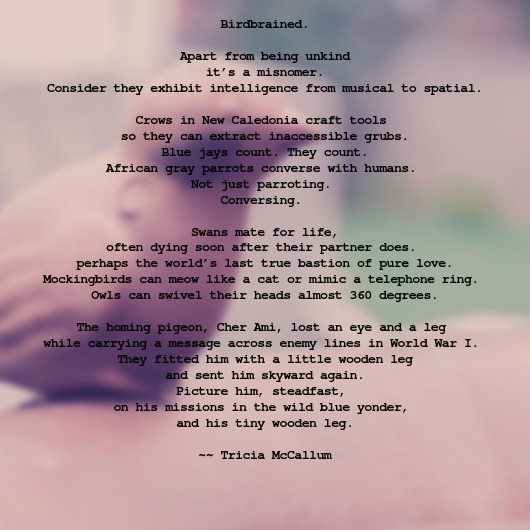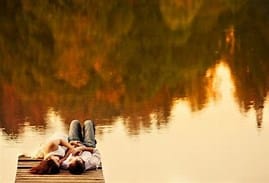 You will loosen your grip on that rock,
The one you always thought was home,
And you will realize that home is not a place,
You will learn to see yourself more clearly,
The girl who was always too much of one thing,
And too little of another, was actually
Everything she needed to be.
You will let the simple things become the big,
And you will allow the big things to become the simple,
And that readjustment will be,
The day you really start to live,
You will be forced to say goodbye many times,
And your soft little heart will shatter but,
It will still beat and that will bring you,
All the purpose you need.
You will stop choosing wealth over peace,
You will stop choosing money over time,
And you will see that the treasures you need,
Are in the smiles and the laughter.
The moments you remember when your life flashes past,
Are never the awful memories my friend, it's the joy,
The summer nights, the lazy days with loved ones,
The midnight chats and the morning hugs,
Are Any of our Dreams the Same?
My mother's mother was dead long before I was born.


Rose Ann Bradley was her name, born in County Cavan, Ireland, one of 11 children.


My mother spoke of her infrequently, and never unkindly. But the impression of her remains as that of an indomitable woman, withholding and glacial.


The story that reverberated the most for me was this one: she and my mother were sitting in front of the fire grate in their tenement flat in Glasgow. My grandmother had suffered a stroke and was in a wheelchair. My mom was nursing my eldest sister Katherine.


She steeled herself to ask her mother a question, one that was preying on her mind. I say steeled because they shared no closeness, no confidences.


"Mother, can I get pregnant while I am nursing?" This was in the days when reproductive knowledge and education was scant.


A long pause, and then came her gruff reply: "Lassie, you know what you've been doin.'"


Rose Ann married her husband Thomas Smith, a Glaswegian, for very practical reasons He was educated and she knew he would teach her what he knew. She could neither read nor write. She signed her marriage certificate with an X. She had 12 children and lost a twin baby at birth, a 19 year old daughter to TB and a 22 year old son to war.


If I had a chance to meet her, I would ask my grandmother if she had dreams for her children. I'd ask her what was it like to marry a man she didn't love. About the harsh life she must have endured in Ireland as one of 11 children.


I will never know her but she made my being here possible, her genetics helped form mine. And I wonder what parts of me are her. My love of words? My left-handedness? My allergy to penicillin? The way I curl myself in sleep? My melancholy? I wonder if any of our dreams are the same.


My mother often said she wanted to be the mother to her girls that she never had. for that alone, I owe to Rose Ann Bradley Smith my unblemished gratitude.


Do not be dismayed by the brokenness of the world. All things break. And all things can be mended. Not with time, as they say, but with intention. So go. Love intentionally, extravagantly, unconditionally. The broken world waits in darkness for the light that is you.
"We can't. We're afraid."
"We can't. We will fall!"
Guillaume Apollinaire, 1880-1918
This is the tomb of Rudolph Nureyev, the unrivalled Russian dancer. The grave was designed to look like a carpet, but it is made entirely of bronze and glass.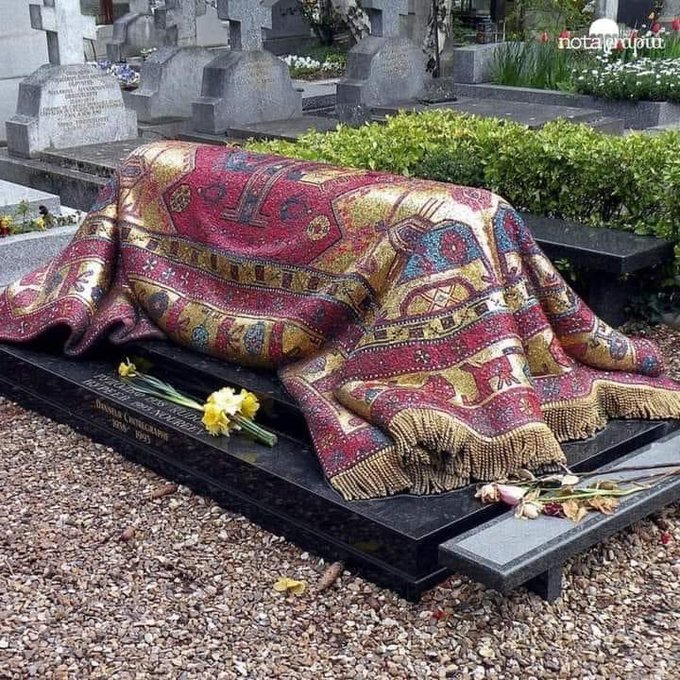 A poet and a dear friend, now gone alas, once told me this.


'"Throw yourself off the cliff with each poem, Tricia. Just be sure others will want to follow you."


If you keep within your heart a green b0ugh,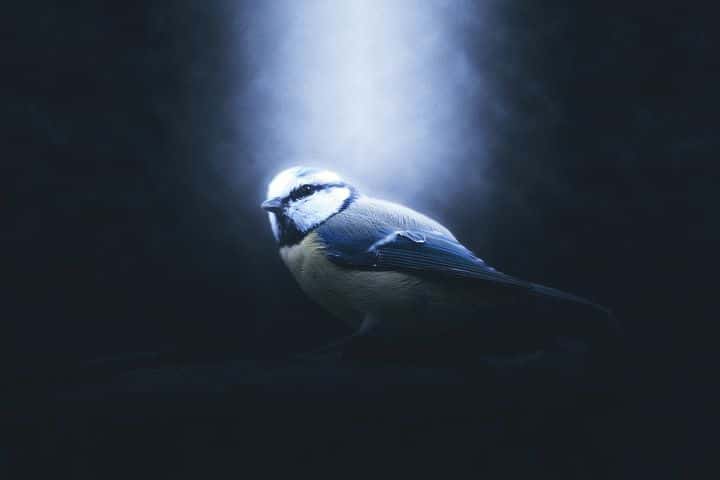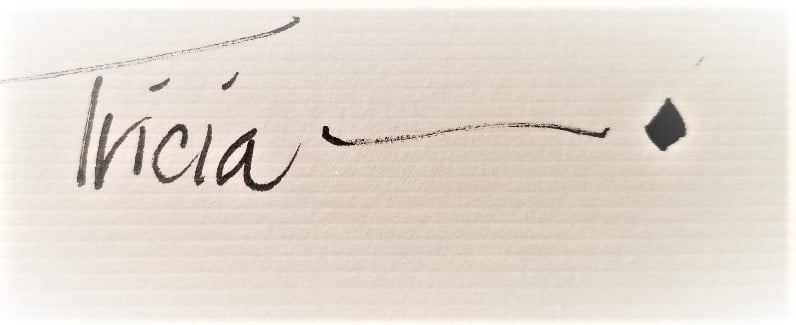 Just once I want to walk into a bar and announce: "Whiskey for all my friends and beer for all my horses."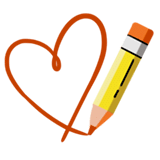 Recent Post
We are left adrift it seems. Dr Laura is too busy plugging window blinds to be taken seriously. And these days Dr. Phil appears a mere dead eyed huckster for his wife's line of miraculous subterranean botanicals. Archbishops are led away in handcuffs while princes in island mansions prey upon the under-aged. In search of wisdom we seek …
Michael O'Donnell didn't return home from the Vietnam War, but his poetry did. Alum Daniel Weiss was so taken by O'Donnell's work that he spent the last decade-plus learning about its author.
This is from an essay by Bret McCabe, himself a vet, published Spring of 2020.


Helicopter pilot Michael O'Donnell could hover near the ground for only a short time before returning to the sky. On the afternoon of March 24, 1970, O'Donnell had guided his Huey below the dense foliage of Cambodia's mountainous northeast region to retrieve an eight-man reconnaissance patrol that had been inserted to gain information on the size and movements of enemy forces but encountered gunfire early on. Three days into a planned five-day patrol, they needed to be evacuated.
O'Donnell, a 24-year-old from suburban Milwaukee, was part of the helicopter rescue mission involving two unarmed transports and four gunships that were dispatched from an airbase in Vietnam's central highlands. After lingering at 1,500 feet, waiting for the recon team to reach the extraction point, one transport had to return to base to refuel. The transport was on its way back when the recon team radioed that it couldn't hold out much longer. O'Donnell dropped his helicopter into a windy canyon and through a small opening in the canopy, lowered his craft to just above the ground. The recon patrol emerged from the jungle with enemy fire trailing after them. It took about four agonizingly long minutes for all eight men to board, a little longer than the average pop song.
After ascending about 200 feet, O'Donnell radioed to air command, "I've got all eight, I'm coming out," right before his helicopter burst into flames, likely struck by a ground-based rocket. The pilot, his three-man crew, and the recon patrol were officially declared missing in action in 1970. O'Donnell wouldn't be declared dead until February 7, 1978. His remains were discovered in 1995 but not officially identified until February 15, 2001. And on August 16, 2001, he was interred at Arlington National Cemetery, which was created as a final resting place for soldiers on land seized from a plantation owner after the Civil War. O'Donnell left behind his wife, his parents, a sister, his best friend and music partner, and a collection of 19 poems, some of which he included in his letters to friends, discovered in his footlocker after his death.
One of those 19 retrieved pieces, printed below, O'Donnell had mailed to his friend Marcus Sullivan in 1970. Sullivan served as a combat engineer in Vietnam from 1967 to 1968, and they wrote each other throughout their training and tours. O'Donnell's daily missions transporting the dead and wounded back from the front lines were taking their toll.
If you are able,
save them a place
inside of you
and save one backward glance
when you are leaving
for the places they can
no longer go.
Be not ashamed to say
you loved them,
though you may
or may not have always.
Take what they have left
and what they have taught you
with their dying
and keep it with your own.

And in that time
when men decide and feel safe to call the war insane,
take one moment to embrace those gentle heroes
you left behind.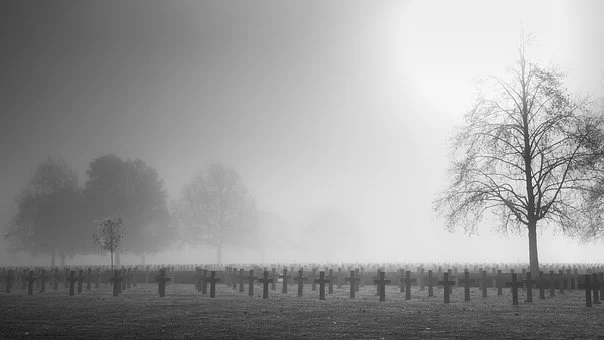 Book Sales
The Music of Leaving, my collection of poetry, is available to order.
Order directly online — for both Canada and U.S. orders — from Amazon, Brunswick and Demeter.