Music can change the world
because it can change people.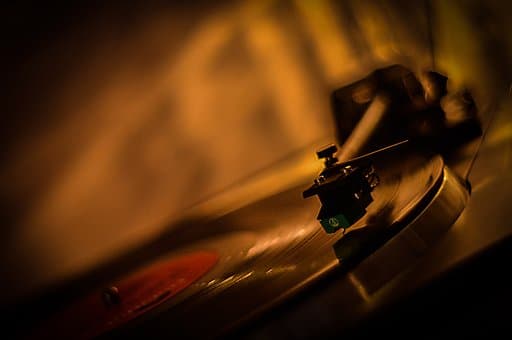 My Sweetest Songs
"Without music, life would be a mistake." ― Friedrich Nietzsche


Nietzsche could be a bit of a bore fest but he kept it short here and got it exactly right. I am a diehard music junkie. I always have music playing. I remember the lyrics to almost any song I hear. And I will sing them at the drop of a hat. (Just ask my family.) Straight up, I will pull my car off the road so I can give my full attention to a tune I deem worthy.


I have a memory of things musical that holds fast to details so miniscule I need a smaller word here than detail. Consider this: I can remember the very song that was playing on my father's car radio when he dropped me off one summer evening at one of my part time jobs in high school. I was so moved by the words and the melody I needed a few moments to compose myself and ended up being late punching in. The tune: Never My Love by the Association. Its wistfulness and innocence still makes me verklempt.


Everyone is pretty familiar with the scientifically substantiated benefits – both physiological and psychological – of listening to music. Any kind of music. With the exception of anything by Metallica, the single My Fist, Your Face by Aerosmith, and Elvis' final year in Vegas.


Early on in CoVid I was introduced to an invigorating game that made me feel like I had struck gold. It was called the 30 Day Song Challenge. (Click to play with friends.) It proved brilliant for helping fill those endless mind-numbing quarantine hours in those winter months. Every day for a month players shared their favorite songs based on specific categories, e.g. a song you want the whole world to hear, a song you never get tired of, a song you want to drive to.


I share with you here some of my own selections (with some personalized categories thrown in). The title of each song is hyperlinked so you can click and listen. Hey, throw all reserve out the window and sing along. (Hopefully these links behave for you. I have double checked them all but we all know what tempestuous and unpredictable beasts they can be.)


As I write this I realize the subject of music is just too momentous to corrall it within merely one issue of my Friday musings. Thus I will follow up with further instalments over time: I simply feel music merits the extra... bandwidth. (Sorry, couldn't resist.)


Two songs to kick it off that may help you suspend the CoVid blues, even fleetingly. They just make me happy when I listen to them. For full therapeutic effect play them at full blast while driving your car, windows down. Crank these suckers up. Better yet you should be driving with no particular destination. None at all.


What better travel companion than Aretha Franklin, here with the exuberant Who's Zoomin Who? Get up offa that thang. Thang being your butt.


If you have a pulse, this video will lift you up. Enrique Iglesias and Pit Bull with I LIke How It Feels. Watch. Exult in its over-the-top-ness. Feel better.


Whenever I hear Life In a Northern Town by the Dream Academy with its haunting chant - "Ah hey ma ma ma ma..." I remember myself as a little girl on Sunday evenings in a small Ontario town following behind the Salvation Army Band as it played along the main street, all the while dreaming of a wider world.


Time for a little romance. And why isn't it always the time? I feel it doesn't get any better than this one by Boz Scaggs, You Can Have Me Any Time


On wings of the night
Once again you'll take flight
And I don't hear your voice anymore
Tonight's dream will end
But I'll stay long after then
And you can have me anytime…
This tune makes me ugly cry almost every time I hear it. I feel a good ugly cry nourishes the soul. Here, then, You'll Be In My Heart by Phil Collins. Unabashedly, unapologetically sentinmental, overwrought, and as such, perfect.


A song that is a poem set to music: I love the grandeur, ambition and scope of Jimmy Webb's MacArthur Park, its brilliant use of metaphor. The decadent orchestration. And Richard Harris, who seemed destined to sing it.


There will be another song for me
For I will sing it
There will be another dream for me
Someone will break it
I will drink the wine while it is warm
And never let you catch me looking at the sun
And after all the loves of my life
After all the loves of my life
You'll still be the one
Kicking it up again, this has been my ringtone ever since I heard Bryan Ferry do it live at Massey Hall a while back. And it's good advice, especially now. Let's Stick Together.


Songs from movies prove a veritable goldmine. Here are a few that stand out for me.


It Goes Like It Goes, theme song from the movie Norma Rae, sung by Glen Campbell, whose voice is like caramel poured over the caramel underneath. And those deceptively simple lyrics...


Ain't no miracle being born
People doing it every day
Ain't no miracle growing up
People just grow that way.
So it goes like it goes
And the river flows
And time
It rolls right on
And maybe what's good gets a little bit better
And maybe what's bad gets gone.
All the bravado and the bravery and the melancholy of the two title characters are wrapped up in this melancholy instrumental, Come Touch the Sun from the epochal film Butch Cassidy and the Sundance Kid.


A song that's a classic favourite of mine, from Breakfast at Tiffany's, Moon River, This version by Andy Williams remains my personal favourite. He lends it just the right amount of ... yearning. I find it heavenly.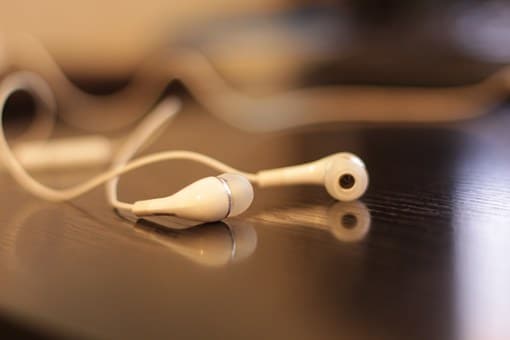 The incomparable Ennio Morricone merits two selections here. I had to fight with myself not to include more; He's that good. First, the haunting John's Theme from Don't Look Now. It plays in the final scene when the funeral barge makes its way along the Grand Canal in Venice.


And one more film selection, the bittersweet theme from the 1994 film Love Affair, the remake of 1957's An Affair to Remember.


She Used to Be Mine by Sara Bareilles. Talk about a modern day love story. I'll let a few of Sara's lyrics speak for themselves.


She's imperfect but she tries
She is good but she lies
She is hard on herself
She is broken and won't ask for help
She is messy but she's kind
She is lonely most of the time
She is all of this mixed up
And baked in a beautiful pie
Tenterfield Saddler by Peter Allen, a bona fide poet and songwriter, who died too soon at 48. This poem set to music tells of Allen's grandfather, a saddle maker back in his native Australia. And what a telling it is. I discovered Allen when I read a mere four lines from one of his earliest pieces in a newspaper review. Those four lines turned me into a fan. The song was called The Natural Thing to Do. I saw him perform each and every time he came to Toronto. The first time was at a dive bar on Yonge Street. He played a small piano in the corner to an audience of perhaps 15 of us and I never heard him sound better.


Seems I'm always leavin' what's safe/For something that's new/But for me/It's the natural thing to do.
A song that reminds me of someone that I'd rather forget

– Oh, and the melody and lyrics happen to be killer. Janis Ian's A Lover's Lullaby.


Everyone's Gone to the Moon slingshots me back to a school dance in Grade Nine when I stood on the sidelines waiting, praying, that a boy ask me to join him on the floor. I always have people tell me, Oh, that sounds like me, but I have absolutely no recollection of any other girls holding the walls up alongside me on those nights. This song's innocence and yearning is palpable.


I never tire of this one by J.J. Cale. Cale is the master, the maestro of melancholy.
But when I reach across galaxies, I will miss your company… The ethereal, the soulful Rickie Lee Jones. Here is my favourite of hers, Company. And I can't leave this other tune of hers out of any list... any time. On Saturday Afternoons in 1963


A song I want the whole world to hear: Michael McDonald's You Can Let Go Now. About lost opportunities and squandered possibilities. It was played at the end of the last episode of the TV series China Beach when the lead characters who'd been medics together in the Vietnam War travelled to the War Memorial in Washington together. It is one of the most haunting combinations of melody and lyrics I can imagine.


If Leaving Me Is Easy by Phil Collins. I think

the

perfect descriptor for this is

languid

. And there's that piercing sax throughout. A sample of its lyrics provide a lovely way to close out today's offering.




I read all the letters
I read each word that you've sent to me
And though it's past now
And the words start to fade
All the memories I have still remain
I've kept all the pictures
But I hide my feelings so no one knows
Oh sure my friends all come round
But I'm in a crowd on my own
It's 'cos you're gone now
But your heart
Heart still remains
And it'll be here if you come again
You see I'd heard the rumours
I knew before you let me know
But I didn't believe it, not you
No you would not let me go
Seems I was wrong, but I love
I love you the same
And that's the one thing that you can't take away
Just remember...
Wine of the Heart
When I was small I was sometimes allowed
to stay up when my father played quartets.
He gave his friends a glass of sherry first.
I remember him wiping little glasses,
opening music stands, opening the door
to the Iraqi violinist he played with before we were born
who was weak now, had to prop his elbow
to hold a violin. My dad put cushions under his arm,
offered a little wine. He couldn't drink, he said.
Wine of the heart, he said, gazing up with his dark
burnt eyes. The names of where these players came from,
Ljubljana Hungary Germany Iraq,
were as much a part of the grown-up world
as the peppermints my father kept
in the glove pocket of our first car,
a fawn Ford Popular, to help him give up cigarettes.
I learned that music comes from everywhere.
That it takes strength to hold a violin,
that music crosses languages
and is mysteriously connected
and never say, because my father worked
I remember sitting on the floor
watching his face as he played his cello.
I learned that music is love,
which falters or explores
across a cave of unknown distances
most safely entered by music
and summed up in the black-and-white photo
of my dad with his sister, brother, parents
sitting by their music stands. Granny
with her viola, which I inherited,
Grandfather with his violin. My dad is eight
pointing to the music with his bow
and a white bust of Beethoven
glowers on a pedestal above.
I picture my dad's quartet at work
He has the opening tune. I know he's anxious
to play it well. Maybe I'm still
anxious for him, even now after he's died,
as I stand in the evening light of old Vienna
looking up at the room where Beethoven tried
to knock a hole through the wall
and make a new window, so he could see the hills.
A traffic jam when you're already late
A no-smoking sign on your cigarette break
It's like ten thousand spoons when all you need is a knife
It's meeting the man of my dreams
And then meeting his beautiful wife
And isn't it ironic...don't you think
A little too ironic...and, yeah, I really do think...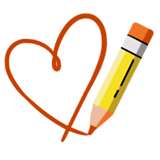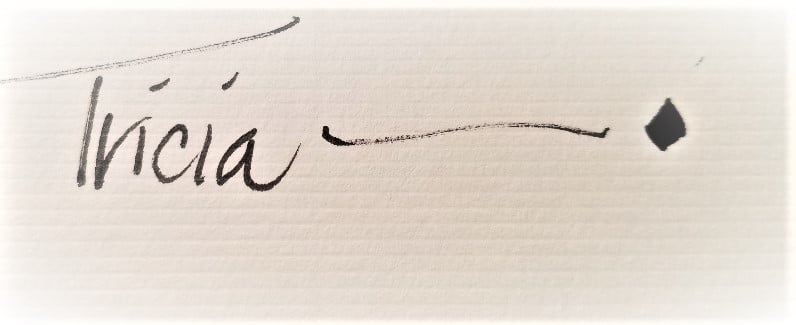 Recent Post
Boketo - To stare out windows without purpose.
Outside my window it's never the same— some mornings jasmine slaps the house, some mornings sorrow. There is a word I overheard today, meaning lost not on a career path or across a floating bridge: Boketto—to stare out windows without purpose. Don't laugh; it's been too long since we leaned into the morning: bird friendly coffee and blueberry toast. Awhile …
Book Sales
The Music of Leaving, my collection of poetry, is available to order.
Order directly online — for both Canada and U.S. orders — from Amazon, Brunswick and Demeter.