And Words Are All I Have
"At a certain point I need to go wandering. My feet need to hit earth, again and again, that bone-filling drumbeat. I need the sky's colored threads to
tangle inside me, pull me somewhere new."

― Megan Harlan, Mobile Home: A Memoir in Essays


The Open Road Again.
Finally.
It's delicious to be traveling once again.


I missed hotel lobbies and coffee at the ready 24-7.


I missed mammoth displays of beef jerky at truck stops, 48 ounce takeout sodas, Sonic Drive-Ins and Payday Bars.


I missed not knowing exactly where I was, even with a GPS. (Don't judge me.)


I missed talking to everyone, and how quickly I am being reminded of that, of the simple pleasures of entering conversations on subjects of consequence and ones entirely trivial, with people I will never clap eyes on again. Just to connect again, somewhere, anywhere outside of what seemed my rapidly shrinking universe has been a tonic. Even the mask wearing doesn't diminish these exchanges.


Southerners I have generally found to be expansive in their conversation, intrigued by visitors, and quite voluble. After the communal desert known as CoVid, I find this exhilarating. And, as I am being quickly reminded, I have learned a great deal in my life from people who talk too much.


Here, some moments of the first few days on the road ...


The woman in front of me in the Walgreen's lineup, who wheeled around to ask, in that classic Southern drawl: "Are y'all with us for long?" She was either psychic or highly intuitive: I hadn't spoken a word to her.


The young cashier in TJ Maxx who spotted the pearl-covered barrettes I was buying and squealed, turning her head to show me the same ones cascading down one side of her beautiful hair.


"And you got yours on sale!" she said, in congratulatory tones.


The hotel chambermaid who, when I asked her for a couple of extra makeup remover pads from her cart, handed me a fistful. How many rooms left to do? I asked her.


"Ten," she groaned, good naturedly.


As I walked down the hall I heard her launch into the Stevie Wonder tune If You Really Love Me.


I called out, "Sing it, girl!"


"Love me some Stevie, I do," she answered, laughing.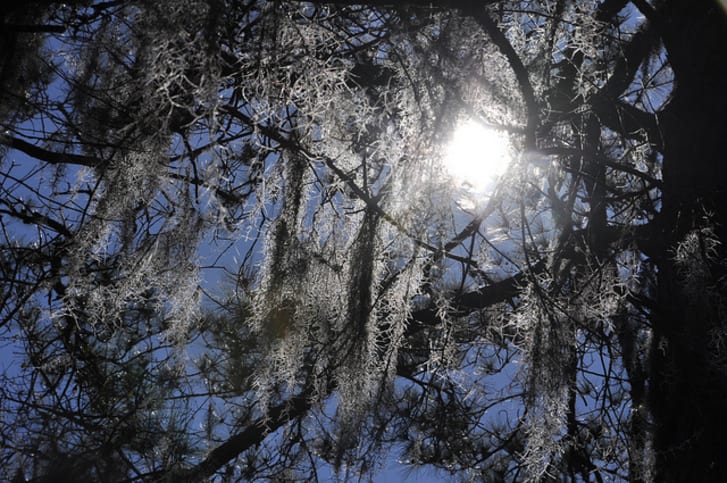 I am a titch obsessed with the quixotic Spanish moss hanging from majestic trees down here in the South. Less formal than a palm tree, I see it as nature at its most chill. But how much do you really know about Spanish moss? Turned out I knew very little.


To start with, it's not a moss at all: It is a bromeliad. Think pineapples and succulent house plants.


Spanish moss

isn't from Spain,

either. It's native to South America and the U.S. It loves the wet, preferably

a healthy tree in a tropical swamp.




Although Spanish moss grows on trees, don't call it a parasite. This cowboy earns its keep. It doesn't put down roots in the tree it grows on, nor does it take nutrients from it. The plant thrives on rain and fog, sunlight, and dust and debris.


Don't get too close though. Frogs and spiders lurk within it. Oh, and snakes. Quite large ones.


Well, butter my butt and call me a biscuit.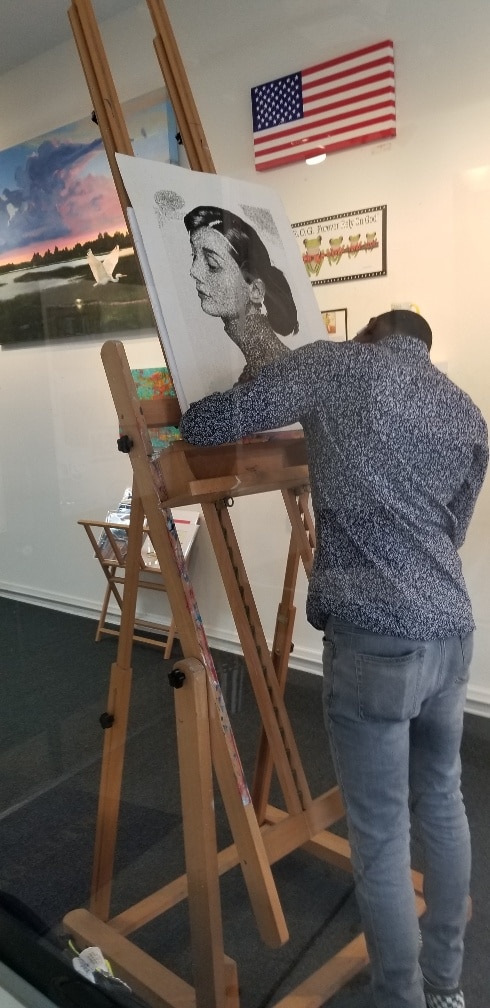 I came upon this artist doing finishing touches on a wonderful Audrey Hepburn drawing in charcoal and, of course, I had to share it.


Meanwhile, I think I'll set a spell...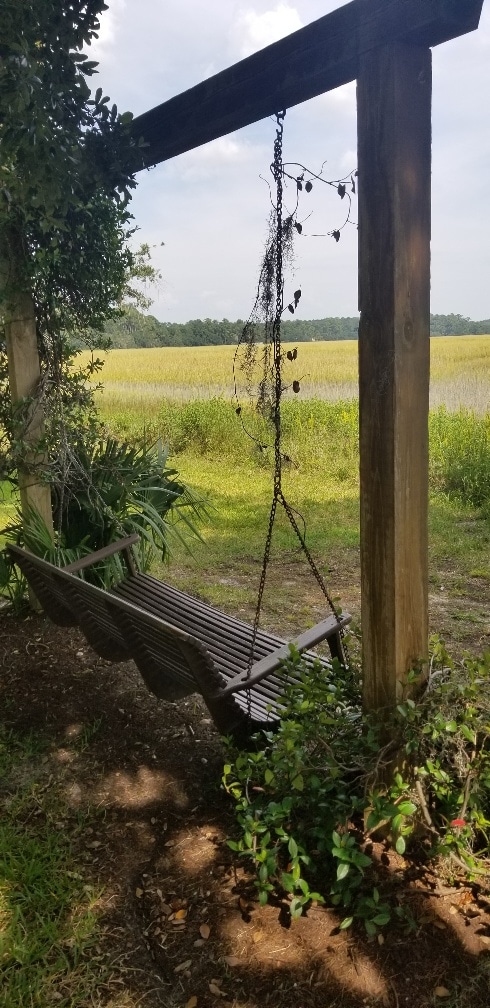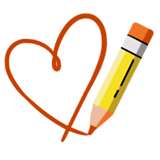 At A Day's Inn in Barstow, California.
It's dusk on a Tuesday in June. A hot wind bears down and east.
In my room, a stranger's
hairclip lies like a gilded insect beside the sink.
Hours later, it's still dusk; it will be dusk all night.
Last month, I cut the masking tape from a box my mother left
my sister and me. On the lid, she wrote, Life is hard, not
unbeatable. If I can do it, darlings, so can you. 2 am. A rosy dark
dusting the window, the heat
To travel hopefully is a better thing than to arrive.
from Virginibus Puerisque, 1881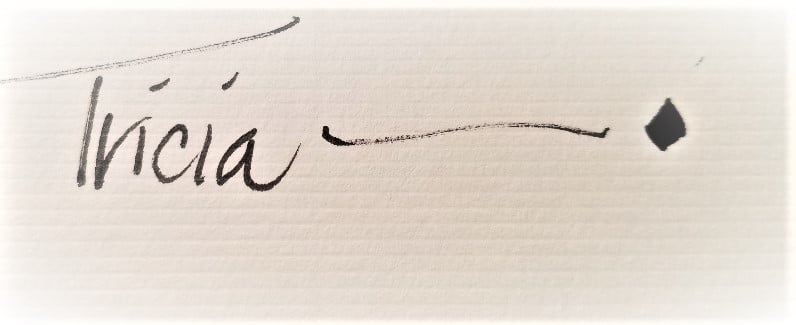 Recent Post
For all of the girls and the women who trusted too much... those found and never found, the lost ones, the lonely ones, whose stories go untold, their heartache entombed alongside them. Last Text from Gabby Petito No service here, but at least I'm free from the cage bars of my body; remember what I'd blogged in observation of …
Book Sales
The Music of Leaving, my collection of poetry, is available to order.
Order directly online — for both Canada and U.S. orders — from Amazon, Brunswick and Demeter.