And Words Are All I Have
Hope
Smiles from the threshold of the year to come,
Whispering "it will be happier"..
Happy Hogmanay, Gentle Reader.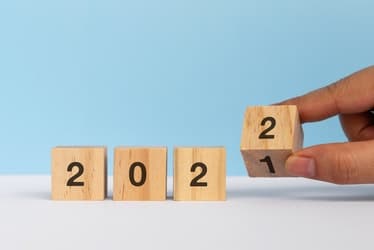 Written by a Scotsman, it takes another Scotsman to do this gorgeous song justice. And Rod steps up beautifully here. T
he text of the song is a Scots language poem
written by Robert Burns
in 1788,
based on an older Scots folk song.
In 1799 it was set to a traditional tune, which has since become standard.
For last year's words belong to last year's language
And next year's words await another voice.
And to make an end is to make
Every New Year's Eve I like to think back to all the different places where I've spent the ones before.


I do it without fail. A nod to the past, and where I've come from. What I've survived. Before I move on to whatever the next chapter will offer.


A celebration non pareil in Singapore in 1980.
Pops up among the top five. Unforgettable. At The Shangri-La Hotel, a new year's party to end all in its lavishness. Scarlet red frangipani blossoms floating languidly in the huge swimming pool. My evening gown was Kelly green, off the shoulder. Died my heels to match. I remember a great deal of dancing and a grand piano being played poolside.


A three hour wait for dinner on a New Year's Eve in downtown Toronto, for a table in an over-rated Chinese restaurant.
Waiting in a crowded overheated hallway with a a throng of mostly malcontents, grumbling among themselves. During that interminable wait I was shown all too clearly that my date that evening, a boyfriend (not longstanding fortunately), had not the slightest regard for me or my feelings. He struck up a lively conversation with two single women ahead of us and I felt entirely invisible. I shouldn't have even bothered going in with him when they finally called our name but I was starving and just wanted to sit. And I remember feeling alone and terribly sad.


Working a New Year's Eve party at a palatial estate on England's Hampstead Heath, in my ill fitting maid's uniform complete with little starched cap.
At the time I was working as a temp at a housekeeping agency in London and the gig came up at the last minute. The money was good. But it was hard won, serving hors d'oeuvres and bubbly to men in tuxes and women in ball gowns who seemed quite joyless. There was no music or dancing whatsoever and the group of them, to the person, got very very drunk indeed.


Eating Sago Pudding (Gula Melaka) for dessert while spending New Year's on a palm tree plantation in northern Thailand. My date worked for the company that owned it and invited me along.
Where the billowing chiffon mosquito nets around our beds were like a Bogart and Bacall movie. But did nothing whatsoever from stopping the little beasts from eating me alive by morning.


The whole experience was enchanting and surreal, with house staff waving gigantic palm fronds over our heads in an effort to keep us cool in the stifling heat.


Celebrating Hogmanay in Glasgow with my aunts and cousins and going first footing at midnight at the sound of the bells ringing in George Square.
There are several traditions related to Hogmanay. The practice of first-footing is this: after midnight the first person to cross the threshold of a friend's house brings a small gift like salt, a fruit cake, shortbread or a dram of whisky to ensure goodluck to the householder. I crossed a few Scots' thresholds that night.


An engagement party in London where as a teenager I tasted champagne for the first time.
I got so inebriated - innocently, in my defense, as I had no idea of its potency - that I ended up behind a locked bathroom door passed out. The host had to be hoisted up and through the window of the bathroom to gain access. Yes, I took a long walk of shame when I sobereed up, but all self-inflicted as my hosts were beyond gracious about the whole thing. (I feel sure it is a story they dined out on for years to come.) I still thank God the bathroom was on the first floor and the window wasn't locked.


My bedsit in London England in 1970.
Less stellar, but equally drama-laden. The landlord, who I was convinced went through my things regularly. A shared bathroom on the top floor with a fellow lodger, a sketchy looking character who never uttered a sound even when passing him on their stairs. I propped a chair under my door lock as extra precaution. Every night... just in case.


I spent New Year's Eve, alone, underneath my heavy quilt, while it poured down buckets outside, reading a well-worn copy of Pride and Prejudice while snacking on Forfar Bridies, accompanied by endless cups of tea made in my trusty if dented tin kettle.


It was one of the best I can remember.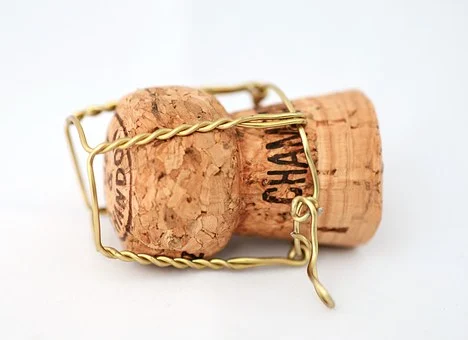 Tomorrow is the first blank page of a 365-page book.
~~ Brad Paisley, Country singer.
And now let us believe in a long year that is given to us, new, untouched,
full of things that have never been, full of work that has never been done,
full of tasks, claims, and demands; and let us see that we learn to take it without letting fall too much of what it has to bestow upon those who demand of it
necessary, serious, and great things.
Crowds gather in Glasgow's George Square on Hogmanay, 1939.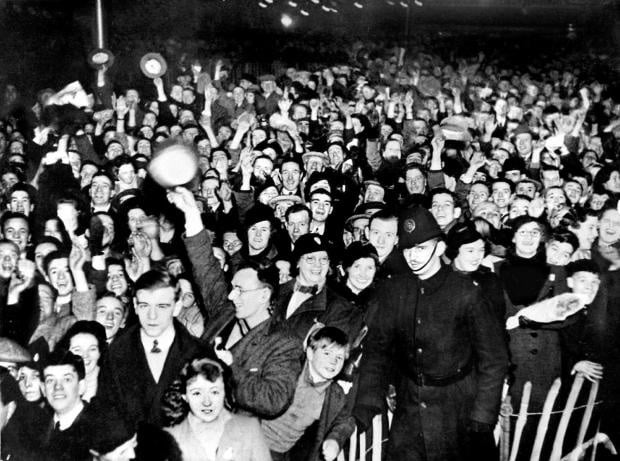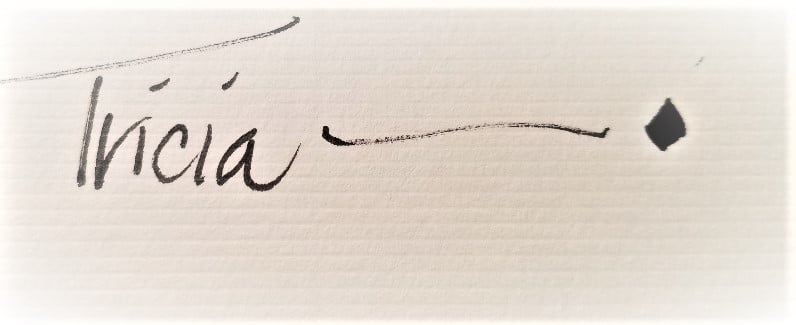 Recent Post
For all of the girls and the women who trusted too much... those found and never found, the lost ones, the lonely ones, whose stories go untold, their heartache entombed alongside them. Last Text from Gabby Petito No service here, but at least I'm free from the cage bars of my body; remember what I'd blogged in observation of …
Book Sales
The Music of Leaving, my collection of poetry, is available to order.
Order directly online — for both Canada and U.S. orders — from Amazon, Brunswick and Demeter.