And Words Are All I Have
Now I know what a ghost is. Unfinished business, that's what.
Unfinished Business.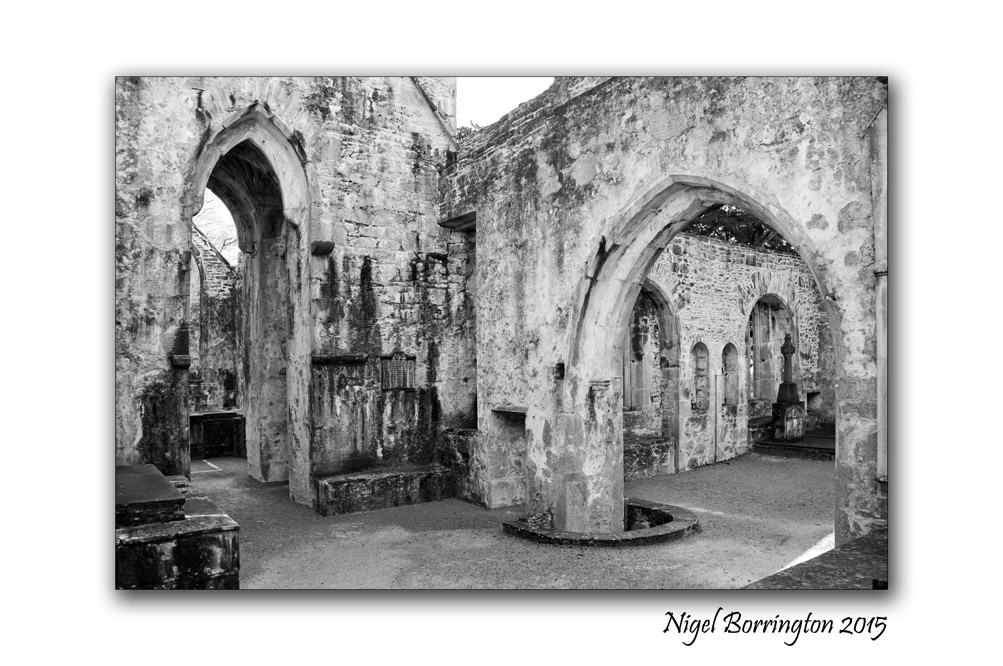 Time to eat fat and watch hockey.
In the pewter mornings, the cat, a black fur sausage with yellow Houdini eyes,
jumps up on the bed and tries to get onto my head.
It's his way of telling whether or not I'm dead.
If I'm not, he wants to be scratched; if I am he'll think of something.
He settles on my chest, breathing his breath of burped-up meat and musty sofas,
purring like a washboard. Some other tomcat, not yet a capon,
has been spraying our front door, declaring war.
It's all about sex and territory,
which are what will finish us off in the long run.
Some cat owners around here should snip a few testicles.
If we wise hominids were sensible, we'd do that too,
or eat our young, like sharks. But it's love that does us in.
He shoots, he scores! And famine crouches in the bedsheets,
ambushing the pulsing eiderdown,
and the windchill factor hits thirty below,
and pollution pours out of our chimneys to keep us warm.
February, month of despair,with a skewered heart in the centre.
I think dire thoughts, and lust for French fries with a splash of vinegar.
Cat, enough of your greedy whining and your small pink bumhole.
Off my face! You're the life principle, more or less,
so get going on a little optimism around here.
Get rid of death. Celebrate increase.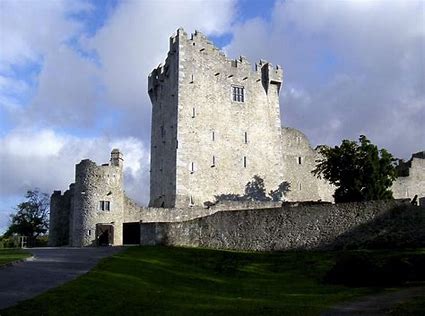 Romantic stories of Ireland cannot possibly be complete without the story of a haunted castle about a broken-hearted ghost.


Consider the plaintive story of Orwin and Sabina.
In the mid 1500's, Sabina Nugent, the daughter of Richard "The Black Baron" Nugent grew up in County Derry, spending many summers in Ross Castle (above). She fell in love with a chieftain's son, Orwin O'Reilly, in what can only be described as a tragic romance.

Sabina wanted to marry her love, an arch enemy of her father. One night, they escaped to elope. While crossing the river, the boat capsized and her lover died.


Sabina locked herself in the castle tower, refusing to eat or drink until she perished … for the sake of love. Sigh. Now, Sabina haunts the castle for all eternity.


Ireland's Muckross Abbey (atop), built in the 1450's, is famously known to be haunted. I visited there once and it was all that I had expected .... an eerie, compelling place. I timed my visit during the gloaming, which added spectacularly to its other- worldly atmosphere.


The Abbey is marked by the large ancient yew tree that rises above the cloister and extends over the abbey walls. Some think the abbey was built around the tree, as yews are seen in folk lore as a tree of life and linked to the immortality of the soul.


Historical records document that a religious hermit named John Drake lived in the abandoned friary for 11 years during the mid 1700s. Drake famously slept in a coffin. (As one does.)


Another ancient legend tells of "the Brown Man" who was seen by his wife feasting on a corpse within one of the graves. Bon appetit.


Legend has it these stories may have fueled the novel Dracula, written by Bram Stoker, who visited the area in the late 19th century and was seen wandering around the ruins late at night.


No surprise this writer was given to nocturnal meanderings. And did you know Stoker was a Dubliner?


Scotland is not without its own specters. There are ongoing accounts of visitors to Greyfriars Kirkyard in Edinburgh being attacked by the poltergeist of Sir George Mackenzie, the 17th-century Lord Advocate known as "Bluidy Mackenzie" given his role in the execution of a large number of Covenanters, supporters of the Presbyterian Church of Scotland.


One ghost tour operator in the city keeps a log of incidents reported close to Mackenzie's tomb, with scratches, bite marks and burns supposedly among the complaints.


At Fyvie Castle in Turriff, Aberdeenshire,

a windowsill still carries the marks of the broken-hearted lady betrayed by her husband over 400 years ago. Lilias Drummond had five daughters with Alexander Seton but no male heir. Impatient, the First Earl of Dunfermline's eye turned to one of her younger cousins and Lilias found herself sidelined and humiliated and is said to have died of a broken heart. Lilias's name was found scratched in the sandstone, where it remains to this day.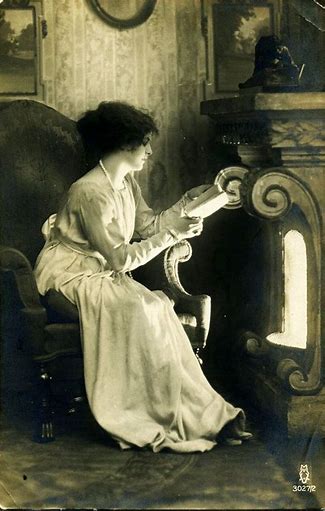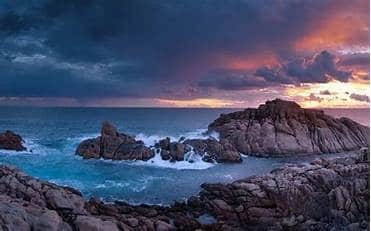 Random musings ... I can easily see myself living on the Isle of Lewis in the

Outer Hebrides archipelago in Scotland

; an old, skinny, white-haired woman writing her wee poems by the peat fire in her croft by the sea ... two westies at (on) my feet… more of them scattered about the hearth. Mark Knopfler playing for inspiration on an old phonograph.. And, naturally, a full pot of tea brewing within reach. A raisin scone or two wouldn't hurt either.


"He was trying to tell me something."
Derek snorted. "Aren't they all? Must be a rule in the ghost handbook -
if in danger of evaporating, make sure
you're in the middle of a dire pronouncement."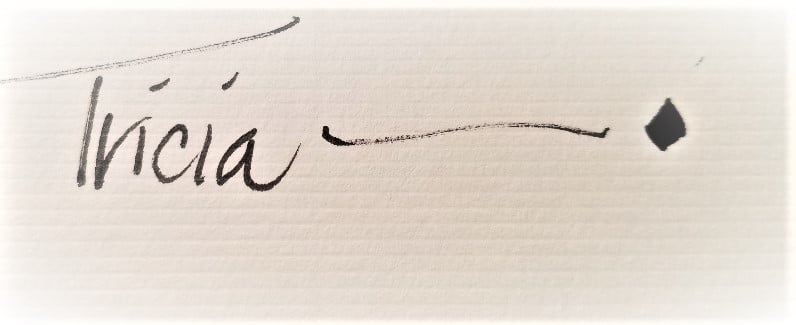 Recent Post
For all of the girls and the women who trusted too much... those found and never found, the lost ones, the lonely ones, whose stories go untold, their heartache entombed alongside them. Last Text from Gabby Petito No service here, but at least I'm free from the cage bars of my body; remember what I'd blogged in observation of …
Book Sales
The Music of Leaving, my collection of poetry, is available to order.
Order directly online — for both Canada and U.S. orders — from Amazon, Brunswick and Demeter.