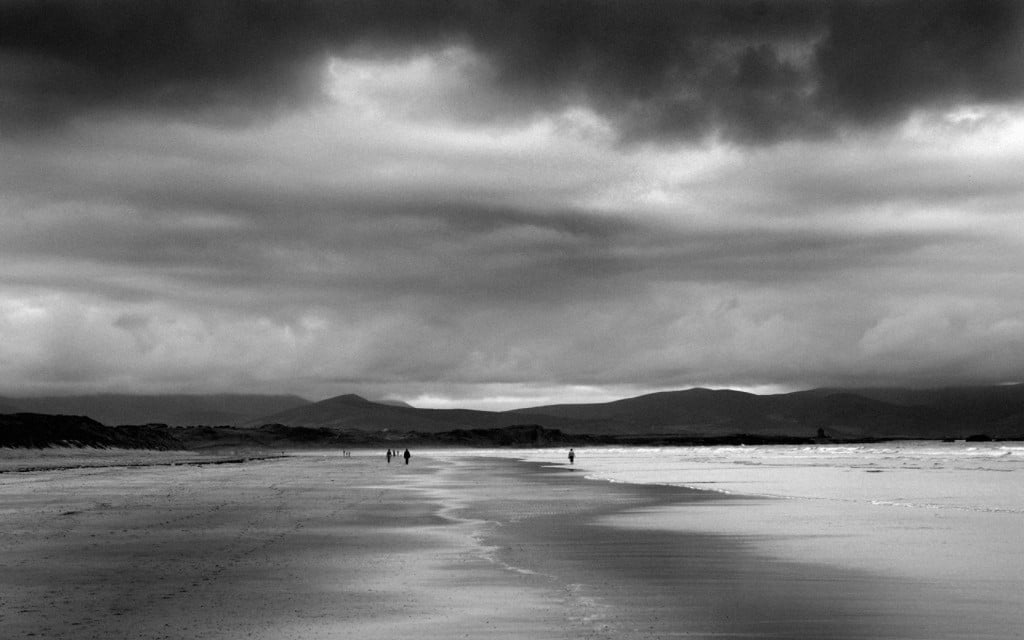 And Words Are All I Have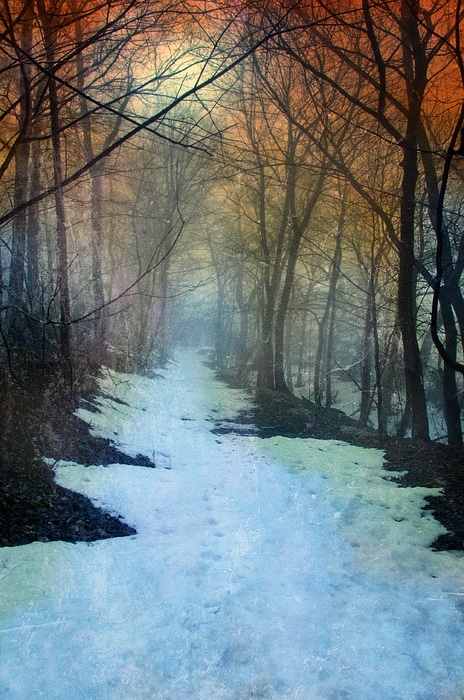 An Eye on Hope, No Time Is Lost, Poetry Month, Tulips.
READING WILLIAM STAFFORD AFTER THE RUSSIANS
SHELL THE NUCLEAR REACTOR AT ZAPORIZHZHIA
There's a place in the woods where we walk,
dog ahead, nosing out voles, the scent of rabbits,
whatever has left itself behind from the night.
I follow, slower than I once did, but still
able with my one good eye to see
that the trees are junipers, blue berries lit
with tomorrow, more vivid than the evergreen's
fan of needles, the spray of stored sunlight.
In the deep branches an invisible bird
breaks into trills, songs to warn others of our passing.
We have our moment here today,
and tomorrow, well maybe, we are just a trail,
what we've left behind from our daylight,
boot prints in the mud, paw prints circling
back upon themselves, a good nose, an eye
on hope, following a trail through the woods
without war, without bombs, without fires
which tomorrow's children must fight.


—from Poets Respond, March 15, 2022
Al Ortolani
: "I woke last week and found that Putin's army had escalated its war by shelling the nuclear power plant near Zaporizhia, a place I'd never heard of until today. The danger is horrible. Consider Chernobyl, not so far away. Consider the future laid to waste. I picked up a copy of William Stafford's poems and read."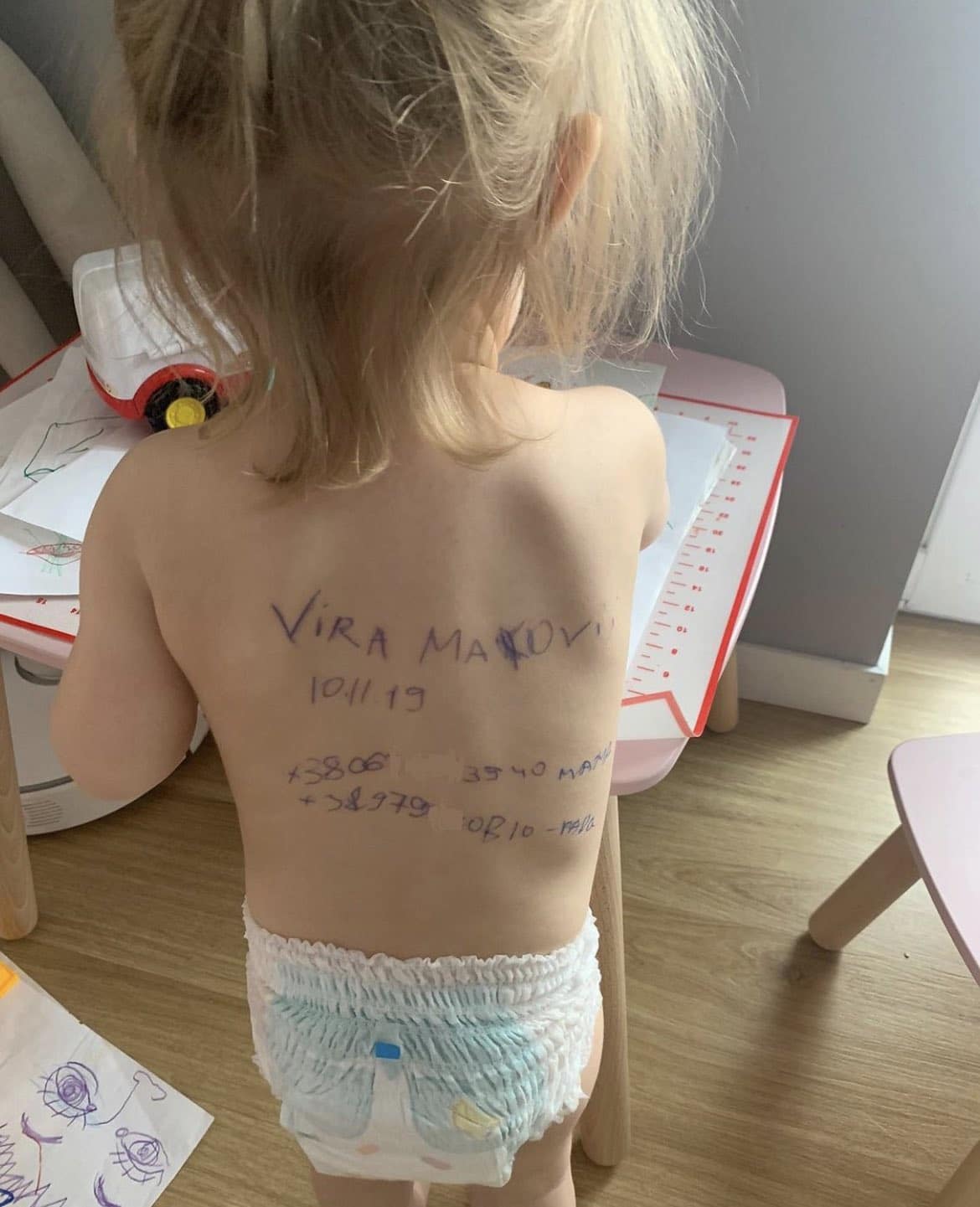 I thank Anastasiia Lapatina @lapatina -- for this grim photograph and story.
Ukrainian mothers are writing their family contacts on the bodies of their children in case they get killed and the child survives. It is left to the mothers to explain to the little ones why they do what they do, among the unimaginable tasks this conflict asks of them.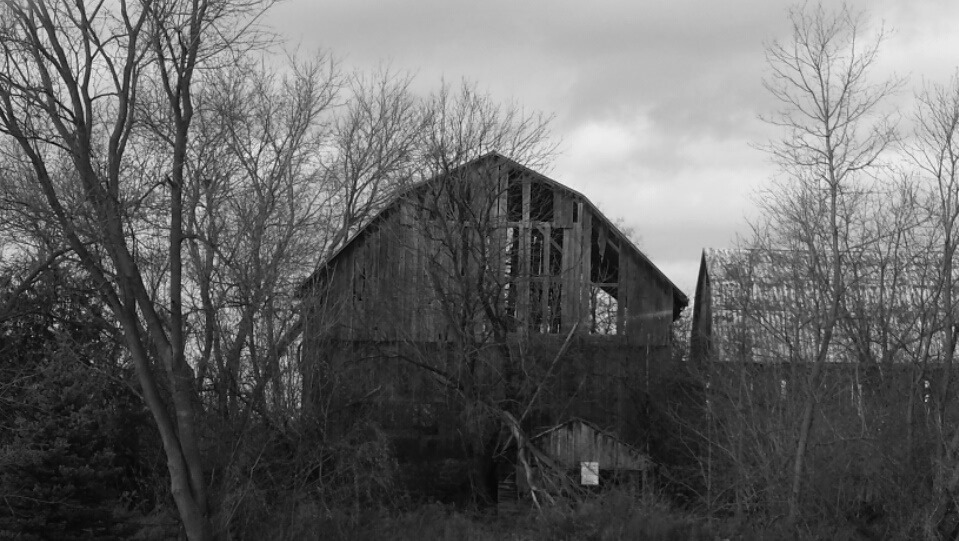 I am looking look back at pieces and poems I wrote during the quarantine. This is one about the barns behind our home here, barns that defined the view from my kitchen window for 20 years.


The barns are now gone, alas, dismantled a couple of years ago. They were on their last legs, it's true. And there are civic plans afoot for the land surrounding them. But I sorely miss the rattle and clap of the boards as the wind lofted them, and the glorious way the light seeped through the cracks between, splashing it gloriouslly on to everything in its wake.


I know everything changes. I do know. But did it have to be now? And did it have to be so soon?


𝐐𝐮𝐚𝐫𝐚𝐧𝐭𝐢𝐧𝐞 𝐧𝐨𝐭𝐞𝐬 𝐟𝐨𝐫 𝐌𝐚𝐫𝐜𝐡 𝟐𝟎, 𝟐𝟎𝟐𝟎:


Clouds are scudding above the barns out back, forlorn and abandoned barns that have been there for decades, yet remain standing. Defiant, seemingly indomitable.


They are worse for wear, admittedly. Loose peeling boards on the roof flap and rattle in stiff winds. Doors hang from hinges precariously, the glass window panes long since shattered. The water pump handle rusted and fell off completely a few years back.


Outsized, antediluvian turkey vultures perch predatorily along the barn's roof lines, offering them the best vista around.


As I wash my dishes I often imagine the days when this was a working farm. I try and picture the families that worked these fields, led cows and horses in and out of the wide doors, pumped water from the spigots, now rusted and misshapen. I imagine them calling to one another across this yard, the countless children who grew and then left, and those who returned to uphold their family's legacy.


Today, a seemingly infinite number of shades of grey are layered in the clouds above the barns, as deep and high as my eye can see, each layer writing its own signature on the limitless, unknowable sky.


** Luckily I took the above photo while the barns still stood. I printed a copy and taped it to my kitchen window, reminding me sweetly of what once was.


This from Marie Ponsot, pictured below,

an American poet, literary critic, essayist, teacher, and translator.

Ponsot died in

2019 at the age of 98, having

delivered astonishing wisdom in her lifetime of writing.


a sprig of scarlet berries
Time, so kept, carries us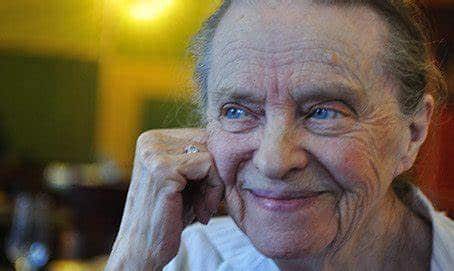 Dog: You haven't asked if I'm a good boy recently. I'm sorry but we're going to have to let you go.
Me: What are you talking about?
Dog: Please don't make me call security.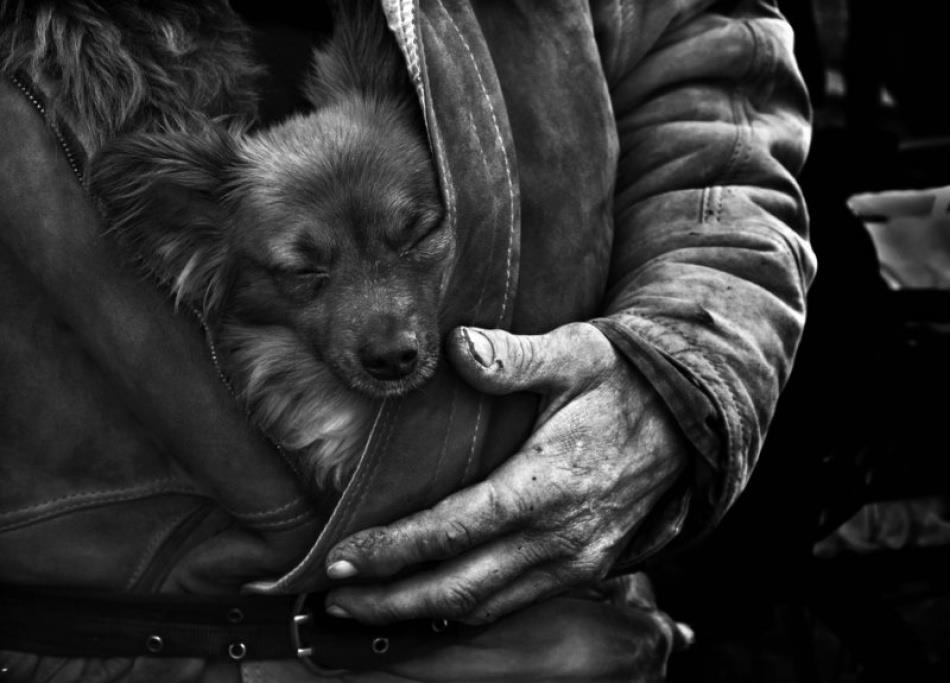 In the midst of this, Poetry Month, (yes, it has its very own!) I will share perhaps the best writing advice I ever got. t was the best in that it was short. It came from a poet I admired greatly for his startling talent, lost too soon to CoVid.


"Tricia: Shut up and write."


Here I share a piece he told me was among his favorites of mine, from my second book of poems, The Music of Leaving (Demeter Press, 2014).


Wind it tightly around your
You think you'll remember
The exact color of the little girl's hair in the
You'll picture a paler red than what it
Was pure flame ladled with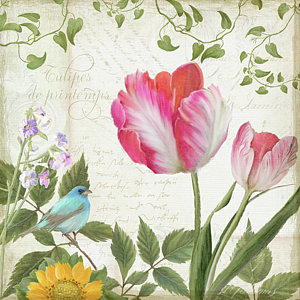 The tulips make me want to paint,
Something about the way they drop
Their petals on the tabletop
And do not wilt so much as faint,
Something about their burnt-out hearts,
Something about their pallid stems,
Something about the way they twist
As if to catch the last applause,
And drink the moment through long straws,
And how, tomorrow, they'll be missed.
I'll love you, dear, I'll love you
Till China and Africa meet,
And the river jumps over the mountain
And the salmon sing in the street
Recent Post
For all of the girls and the women who trusted too much... those found and never found, the lost ones, the lonely ones, whose stories go untold, their heartache entombed alongside them. Last Text from Gabby Petito No service here, but at least I'm free from the cage bars of my body; remember what I'd blogged in observation of …
Michael O'Donnell didn't return home from the Vietnam War, but his poetry did. Alum Daniel Weiss was so taken by O'Donnell's work that he spent the last decade-plus learning about its author.
This is from an essay by Bret McCabe, himself a vet, published Spring of 2020.


Helicopter pilot Michael O'Donnell could hover near the ground for only a short time before returning to the sky. On the afternoon of March 24, 1970, O'Donnell had guided his Huey below the dense foliage of Cambodia's mountainous northeast region to retrieve an eight-man reconnaissance patrol that had been inserted to gain information on the size and movements of enemy forces but encountered gunfire early on. Three days into a planned five-day patrol, they needed to be evacuated.
O'Donnell, a 24-year-old from suburban Milwaukee, was part of the helicopter rescue mission involving two unarmed transports and four gunships that were dispatched from an airbase in Vietnam's central highlands. After lingering at 1,500 feet, waiting for the recon team to reach the extraction point, one transport had to return to base to refuel. The transport was on its way back when the recon team radioed that it couldn't hold out much longer. O'Donnell dropped his helicopter into a windy canyon and through a small opening in the canopy, lowered his craft to just above the ground. The recon patrol emerged from the jungle with enemy fire trailing after them. It took about four agonizingly long minutes for all eight men to board, a little longer than the average pop song.
After ascending about 200 feet, O'Donnell radioed to air command, "I've got all eight, I'm coming out," right before his helicopter burst into flames, likely struck by a ground-based rocket. The pilot, his three-man crew, and the recon patrol were officially declared missing in action in 1970. O'Donnell wouldn't be declared dead until February 7, 1978. His remains were discovered in 1995 but not officially identified until February 15, 2001. And on August 16, 2001, he was interred at Arlington National Cemetery, which was created as a final resting place for soldiers on land seized from a plantation owner after the Civil War. O'Donnell left behind his wife, his parents, a sister, his best friend and music partner, and a collection of 19 poems, some of which he included in his letters to friends, discovered in his footlocker after his death.
One of those 19 retrieved pieces, printed below, O'Donnell had mailed to his friend Marcus Sullivan in 1970. Sullivan served as a combat engineer in Vietnam from 1967 to 1968, and they wrote each other throughout their training and tours. O'Donnell's daily missions transporting the dead and wounded back from the front lines were taking their toll.
If you are able,
save them a place
inside of you
and save one backward glance
when you are leaving
for the places they can
no longer go.
Be not ashamed to say
you loved them,
though you may
or may not have always.
Take what they have left
and what they have taught you
with their dying
and keep it with your own.

And in that time
when men decide and feel safe to call the war insane,
take one moment to embrace those gentle heroes
you left behind.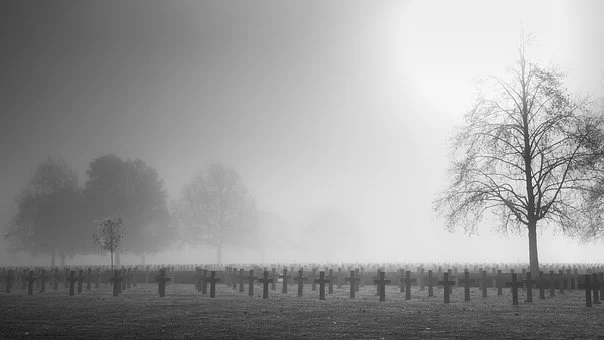 Book Sales
The Music of Leaving, my collection of poetry, is available to order.
Order directly online — for both Canada and U.S. orders — from Amazon, Brunswick and Demeter.