And Words Are All I Have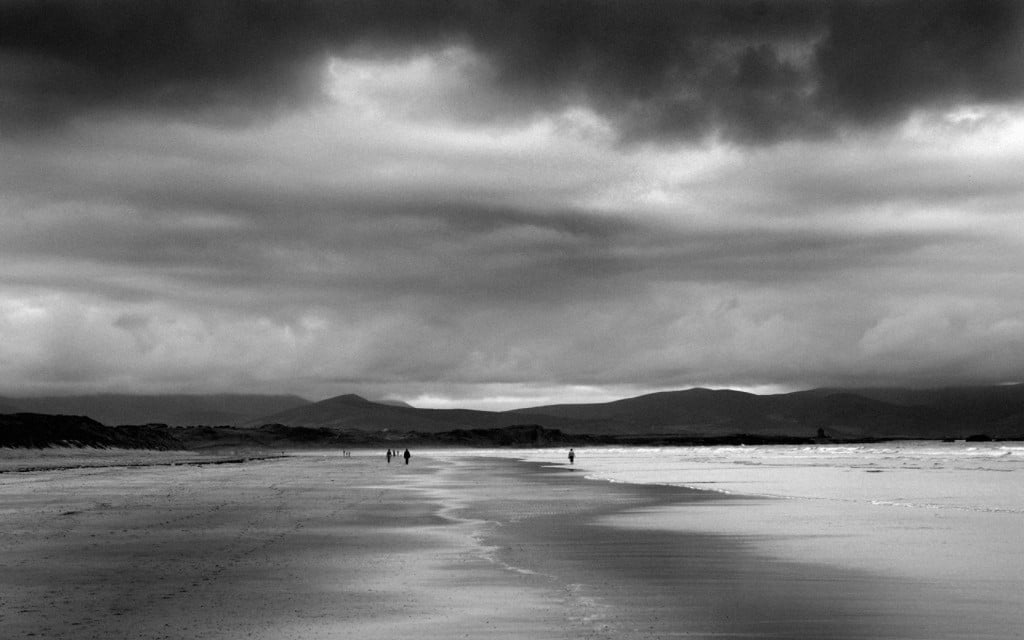 First We Get Angry, Well Travelled, Changing Everything, Holding Fast.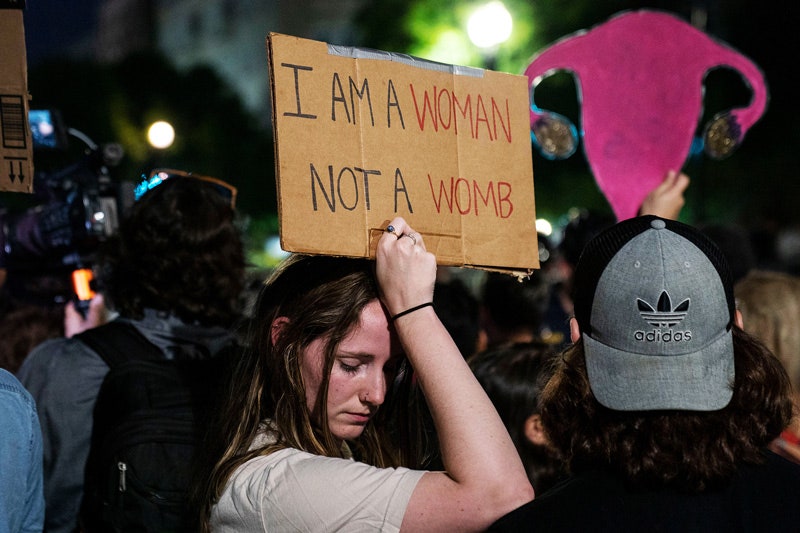 As anyone with a pulse is aware, Roe v Wade is likely to be overturned by the U.S. Supreme Court. It is what the religious right and the political right have been working toward for many decades. Their staying power in the face of such a siege would be impressive if their motives, their goals, were not so reprehensibly wrong. It is unthinkable we have come to this watershed yet again. But disbelief, nay, utter shock, needs to change into awareness and action. Roe may well fall. Here's a comprehensive piece from the current Vanity Fair by American writer Eric Lutz.
To imagine just what post-Roe world may look like, consider this story from Reuters yesterday, announcing that

Louisiana lawmakers had advanced a bill that would abolish abortion across the board in that state, grant constitutional rights to "all unborn children from the moment of fertilization," and classify abortion as a "homicide crime."


Abortion classified as homicide -- for any reason. Extrapolate here. Consider the profound ramifications of such a law.


The draconian move came just two days after the leaked draft ruling showed the U.S. Supreme Court poised to overturn the 1973 landmark Roe v. Wade decision that legalized abortion nationwide.


The court's final ruling is expected in June.


This cannot stand. Women are more than society's wombs. We will not go back. We cannot go back. Should Roe go down, I plan to travel to Washington to join my American sisters in protest. The bell tolls for all women everywhere. (If you are interested in joining me, just e-mail me.)


Here in Canada, where I have been a proud citizen since the age of 11, comes this week's message of solidarity from our Prime Minister, Justin Trudeau, below.


How I wish all women around the world enjoyed this same basic human right as we do here.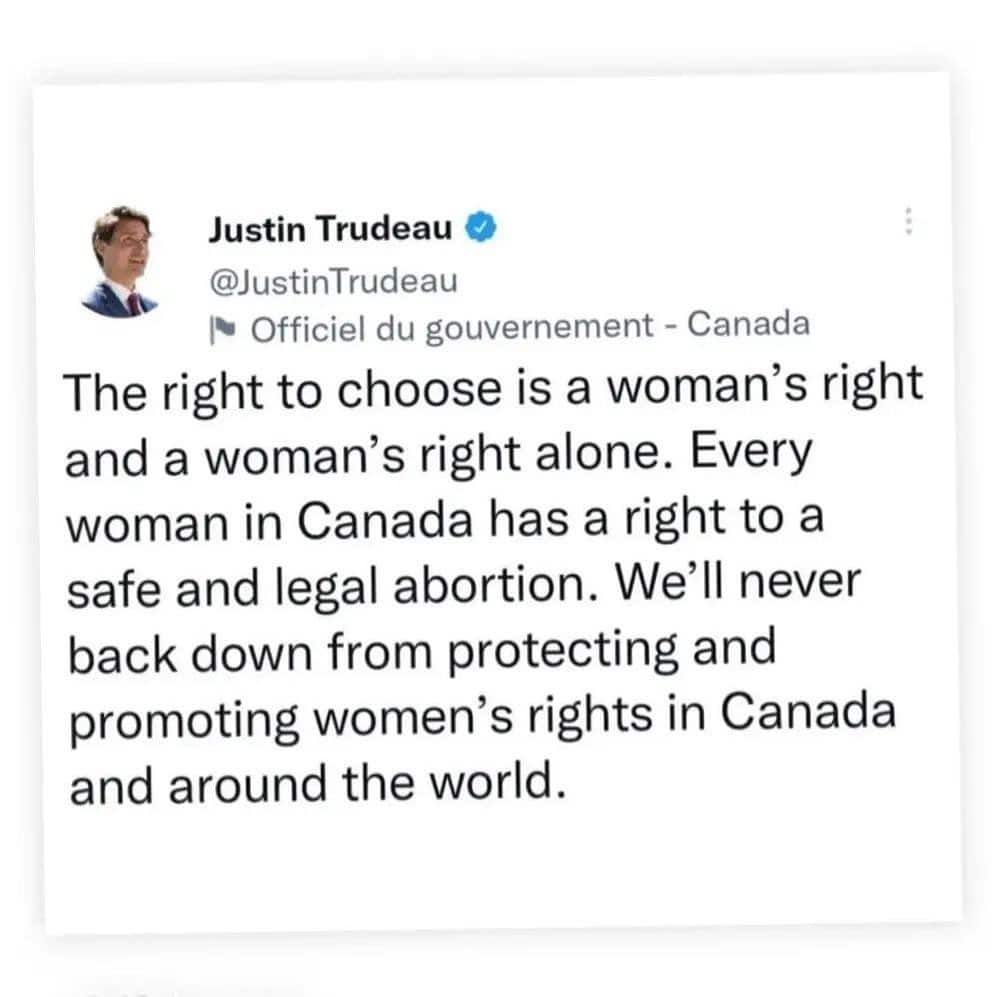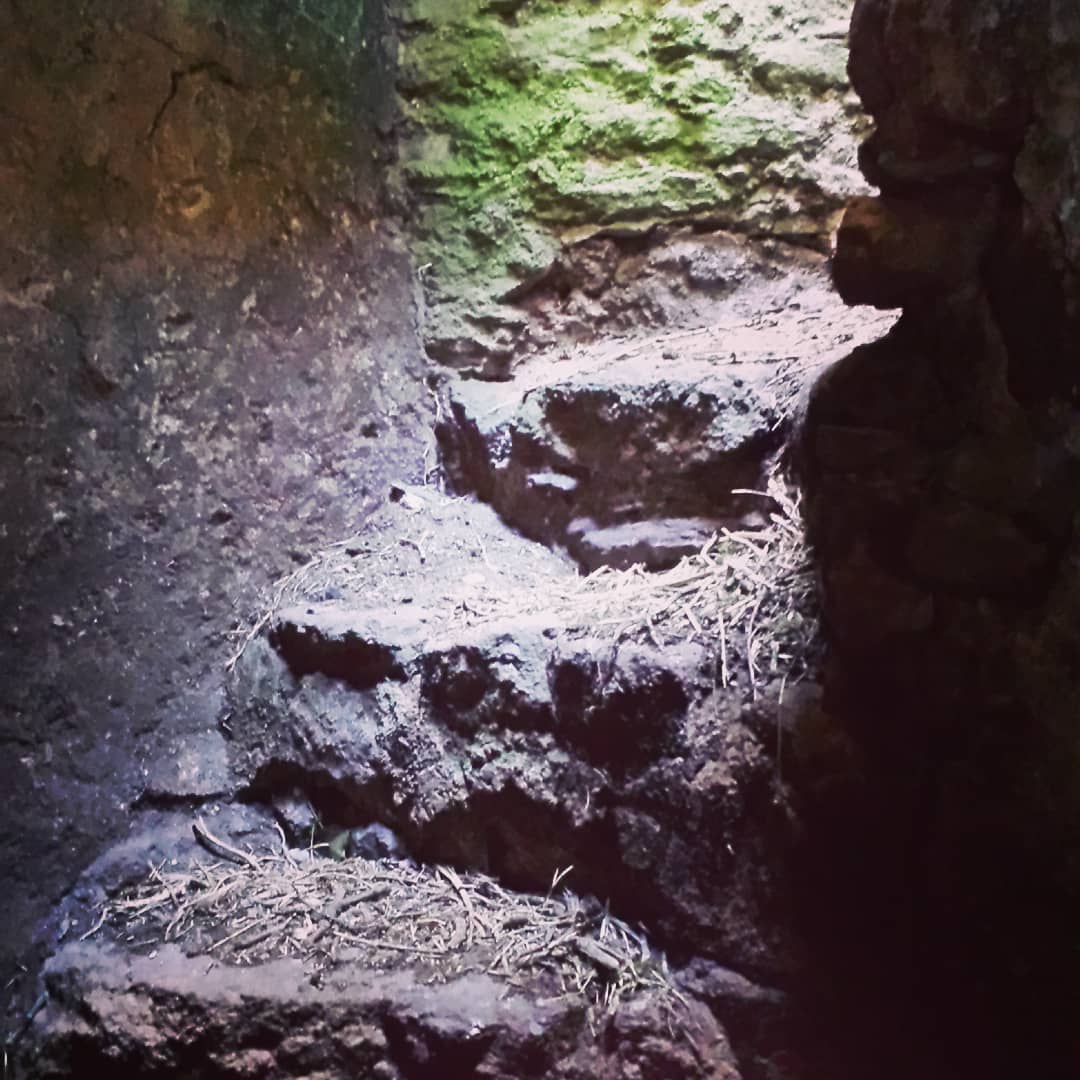 To be Irish is to know in the end that the world will break your heart.
-- Daniel Patrick Moynihan
Above are the well worn stairs leading to the remains of the upper floor of an abandoned 12th century church in Templetown, Ireland, on the southeast coast. The steps looked soft to the touch and they were. As soft as a baby's blanket.


How many feet have trod on them over centuries, I wondered? The multitude of stories whispered over centuries within the confines of that small, dimly lit stairway.


Exactly When I Changed Everything
Have you had a moment in your life when everything seems to crystallize and point us in a new direction? It can be a series of small things that signal to us we are on the wrong track. Or a monumental event demanding from us a major change in the way we live.
This poem details one of those times for me. I read it now and I wince a bit, remembering how much despair I felt that night, and wondering how I'd ever let things get so bad, but writing it made me see clearly what I had to do, and it led me to the changes I was meant to make. This piece laid out all too clearly I needed to expect better, expect more.
Exactly When I Changed Everything
It was the night the water pump blew on my Datsun
To be exact.
Heading out in a sudden snowstorm late on a Sunday evening,
Leaving you standing at your apartment door in your bathrobe,
Me as independent as ever, you
As oblivious.
With a breezy "Drive Safe" your send-off.
In the elevator, seething
That you had allowed me to go.
Waiting, hoping
You would head me off
Like in the movies.
The gauges on my dashboard went haywire
Just as I was turning on to the freeway.
My temperamental car sputtered to a stop on the
Snow clogged shoulder.
Flagging down a passing car, the wind biting,
Then the interminable wait for the tow truck.
Two guys in the front seat, smoking,
Black Crows blasting from the open windows.
Always the same two guys it seems.
Hooking up the derelict car,
Squeezing into the front alongside them,
Inching through the blizzard to the waterfront
To the only garage still open,
Where I rushed to the washroom in the back,
The predictable bare bulb over the nasty sink,
The walls lined with obscene magazine photos.
I slowly cleared away the grime from the mirror
Succumbing finally to tears
That would not be held back.
Despite my cloudy reflection staring back at me that Sunday night,
In that frigid repulsive place,
I saw all too clearly
The wrong car,
The wrong guy,
The wrong life.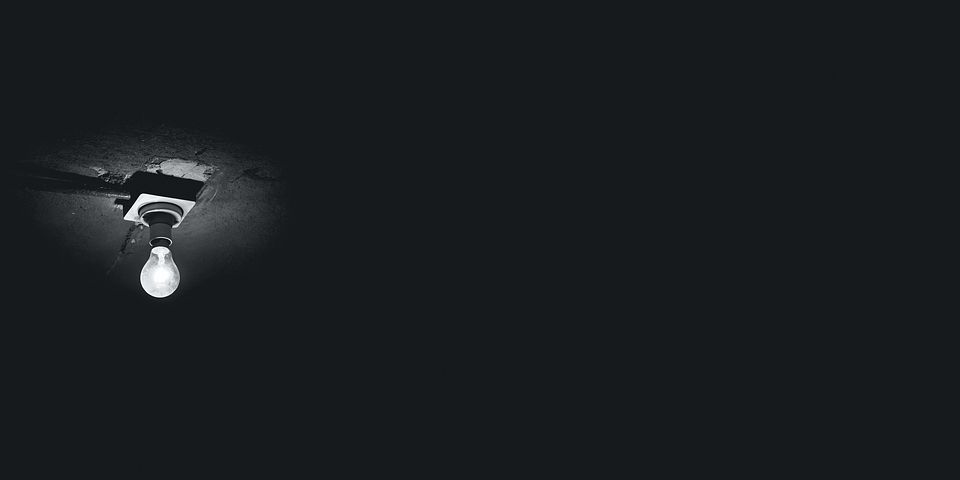 The dead are for morticians & butchers
to touch. Only a gloved hand. Even my son
will leave a grounded wren or bat alone
like a hot stove. When he spots a monarch
in the driveway he stares. It's dead,
I say, you can touch it. The opposite rule:
butterflies are too fragile to hold
alive, just the brush of skin could rip
a wing. He skims the orange & black whorls
with only two fingers, the way he learned
to feel the backs of starfish & horseshoe crabs
at the zoo, the way he thinks we touch
all strangers. I was sad to be born, he tells me,
because it means I will die. I once loved someone
I never touched. We played records & drank
coffee from chipped bowls, but didn't speak
of the days pierced by radiation. A friend
said: Let her pretend. She needs one person
who doesn't know. If I held her, I would
have left bruises, if I undressed her, I would
have seen scars, so we never touched
& she never had to say she was dying.
We should hold each other more
while we are still alive, even if it hurts.
People really die of loneliness, skin hunger
the doctors call it. In a study on love,
baby monkeys were given a choice
between a wire mother with milk
& a wool mother with none. Like them,
I would choose to starve & hold the soft body.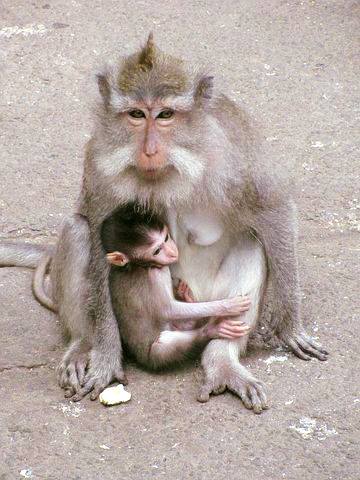 It was the nature of his profession that his experience with death should be greater than for most and he said that while it was true that time heals bereavement it does so only at the cost of the slow extinction of those loved ones from the heart's memory which is the sole place of their abode then or now. Faces fade, voices dim. Seize them back, whispered the sepulture. Speak with them. Call their names. Do this and do not let sorrow die for it is the sweetening of every gift.
You may have noticed my latest newsletter didn't land in your Inbox last Friday. (If you didn't notice, I need to find another line of work.) Reason being I was quite far north of Toronto for the week with a sketchy Internet connection and didn't trust the relay.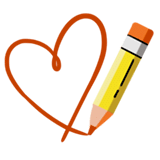 Recent Post
For all of the girls and the women who trusted too much... those found and never found, the lost ones, the lonely ones, whose stories go untold, their heartache entombed alongside them. Last Text from Gabby Petito No service here, but at least I'm free from the cage bars of my body; remember what I'd blogged in observation of …
Michael O'Donnell didn't return home from the Vietnam War, but his poetry did. Alum Daniel Weiss was so taken by O'Donnell's work that he spent the last decade-plus learning about its author.
This is from an essay by Bret McCabe, himself a vet, published Spring of 2020.


Helicopter pilot Michael O'Donnell could hover near the ground for only a short time before returning to the sky. On the afternoon of March 24, 1970, O'Donnell had guided his Huey below the dense foliage of Cambodia's mountainous northeast region to retrieve an eight-man reconnaissance patrol that had been inserted to gain information on the size and movements of enemy forces but encountered gunfire early on. Three days into a planned five-day patrol, they needed to be evacuated.
O'Donnell, a 24-year-old from suburban Milwaukee, was part of the helicopter rescue mission involving two unarmed transports and four gunships that were dispatched from an airbase in Vietnam's central highlands. After lingering at 1,500 feet, waiting for the recon team to reach the extraction point, one transport had to return to base to refuel. The transport was on its way back when the recon team radioed that it couldn't hold out much longer. O'Donnell dropped his helicopter into a windy canyon and through a small opening in the canopy, lowered his craft to just above the ground. The recon patrol emerged from the jungle with enemy fire trailing after them. It took about four agonizingly long minutes for all eight men to board, a little longer than the average pop song.
After ascending about 200 feet, O'Donnell radioed to air command, "I've got all eight, I'm coming out," right before his helicopter burst into flames, likely struck by a ground-based rocket. The pilot, his three-man crew, and the recon patrol were officially declared missing in action in 1970. O'Donnell wouldn't be declared dead until February 7, 1978. His remains were discovered in 1995 but not officially identified until February 15, 2001. And on August 16, 2001, he was interred at Arlington National Cemetery, which was created as a final resting place for soldiers on land seized from a plantation owner after the Civil War. O'Donnell left behind his wife, his parents, a sister, his best friend and music partner, and a collection of 19 poems, some of which he included in his letters to friends, discovered in his footlocker after his death.
One of those 19 retrieved pieces, printed below, O'Donnell had mailed to his friend Marcus Sullivan in 1970. Sullivan served as a combat engineer in Vietnam from 1967 to 1968, and they wrote each other throughout their training and tours. O'Donnell's daily missions transporting the dead and wounded back from the front lines were taking their toll.
If you are able,
save them a place
inside of you
and save one backward glance
when you are leaving
for the places they can
no longer go.
Be not ashamed to say
you loved them,
though you may
or may not have always.
Take what they have left
and what they have taught you
with their dying
and keep it with your own.

And in that time
when men decide and feel safe to call the war insane,
take one moment to embrace those gentle heroes
you left behind.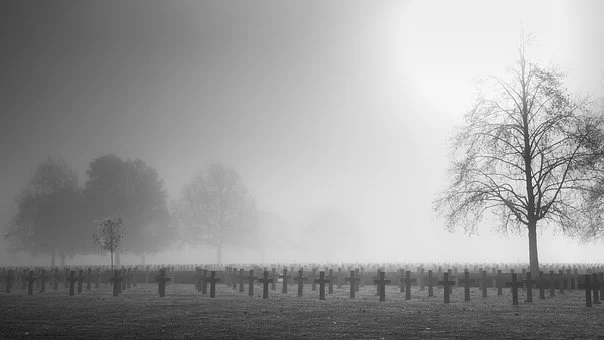 Book Sales
The Music of Leaving, my collection of poetry, is available to order.
Order directly online — for both Canada and U.S. orders — from Amazon, Brunswick and Demeter.