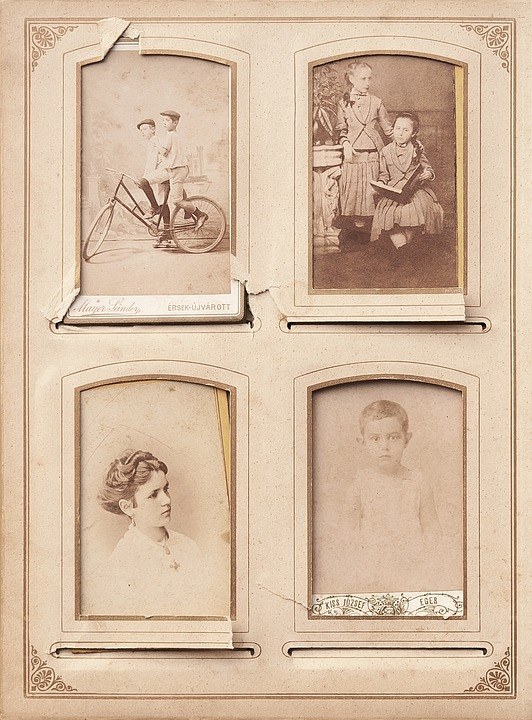 Others' lives are on full display here.
Through the late afternoon
The light makes its way through motes of dust
Onto collection after collection.
The shrewd pickers look right past the string of musty pearls
That catch my eye,
Honing in instead on a pair of tiny opal earrings
With an eye to resale.
They know how this is done.
A table off on its own offers cloth-bound books
Arranged by colour.
Who would devise such bizarre cataloguing?
Pride and Prejudice propped up against
Walter Potter's Curious World of Taxidermy,
With their similar covers of cherry red.
An exhibit of photographs comes next.
The people shown with seemingly little to smile about.
Matching sepia toned oval photos show three young girls, sisters it would appear,
The outer plastic sheath now splintered and yellowed.
Obscuring, endangering, what it was once
Meant to preserve.
The savvy pickers haggle now with the bored shopkeeper
But none seem the least concerned
About the back story. Who might the earrings have been worn by, I wonder.
What young girl's hands carefully inserted the tiny buds?
Before what special evening.
What hopes lay in her heart as she descended the stairs for the dance.
Did she later tuck them away for a daughter
Who was never meant to be?
We want it all to mean something.
So we hold on to the unremarkable snapshots of those long dead,
A child's single mitten,
An ancient love letter in painstaking calligraphic script.
A matted braid of strawberry blond hair
From whose head we shall never know.